St. Andrew's – Chalmers exists to guide you into a growing relationship with Jesus Christ and to help you share God's love with your community.
Service time is Sundays at 10:30 am  with coffee and kids games to follow service.
Our sanctuary is air conditioned for your comfort.
Office hours – Tuesday 9 to 10am and Friday 11 to 12pm.
Email and phone messages are being checked on a regular basis.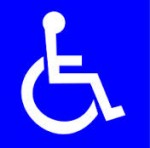 Address: 40 B Toronto Street South, Uxbridge, L9P 1G9,
Phone 905-852-6262