At St. Andrew's – Chalmers Church we act together through Faith to offer Care & Community to all.
Sunday Service 10:30 am In-Person or online through our YouTube channel. 
 Office hours – Monday to Friday from 9am to 1pm.
Email and phone messages are checked on a regular basis.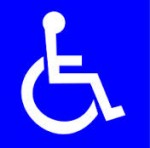 Address: 40 B Toronto Street South, Uxbridge, L9P 1G9,
Phone 905-852-6262
Email – sacpc40@gmail.com
Staying in touch:
If you would like to receive devotional emails and a weekly newsletter from Reverend Sean, click here.
If you have needs or prayer requests, we want to know.
Ways to help financially:
1. You may drop off a cheque to the office, when open.
2. Mail a cheque to the Church at 40B Toronto Street South, Uxbridge, ON L9P 1G9
3. Using our P.A.R. (Pre Authorized Remittance) program. Contact office for details.
4. Another option to make your St. Andrew's – Chalmers donation, which is easy and convenient is using online banking to e-transfer your donation. The email address, you need is sacpc40@gmail.com. If you require further assistance, please contact the Church office, at that email address, or by calling 905-852-6262.
5. Use our secure, online service by clicking the Give button, below.