St. Andrew's – Chalmers exists to guide you into a growing relationship with Jesus Christ and to help you share God's love with your community.
Service time is online, Sundays at 10:30 am. 
Office hours – Tuesday 9 to 10am and Friday 11 to 12pm.
Email and phone messages are being checked on a regular basis.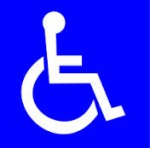 Address: 40 B Toronto Street South, Uxbridge, L9P 1G9,
Phone 905-852-6262  
Our new normal:
While you've been adjusting to your new normal at home, we've made a few adjustments as well.
Weekend services are available exclusively

online

.
Rev. Sean would like to communicate with you during the week via email. If you're not currently receiving emailed newsletters from St. Andrew's – Chalmers, sign up here.
If you have needs or prayer requests,

we want to know

.
Ways to give financially
We urge you to maintain your monthly support of the church during the period when we are unable to hold worship services. Here are some ways to do this:
–          by E transfer to St. Andrew's – Chalmers Presbyterian Church at sacpc@powergate.ca
–          by mailing a cheque to the church at  40B Toronto St. W., Uxbridge, ON L9P 1G9
–          by dropping a cheque at the church. (Tuesday 9-10 or Friday 11-12)
–          by becoming part of the very effective Pre-Authorized Remittance (PAR) program. We use pre-authorized arrangements for convenient payment of taxes, utilities, etc. and you can support your church with the same convenience. Please contact the office at 905-852-6262 for further details.
–          by clicking on the GIVE button, below. You can select which fund your donation goes to.
var tw = create_tithely_widget();
Please make a decision to join with other members of our congregation to help St. Andrew's – Chalmers maintain our strong presence in the Uxbridge community. God is ready, anxious and willing to help us but we must take the first step.